Transportation for Wine & Brewery Tours
in the Buffalo, Rochester, & Niagara Falls, NY Regions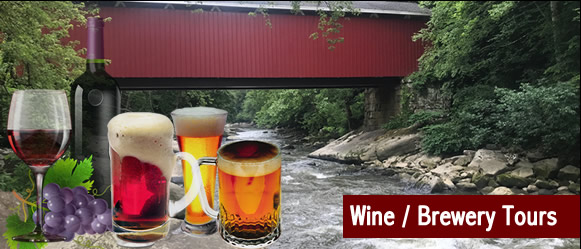 Unwind and Relax with a Local Winery and Brewery Tour
Buffalo, NY | Niagara Falls, NY | Hamburg, NY | Amherst, NY | Cheektowaga, NY
---
Do you love wine or craft beer? Do you love going out with your friends? Now you have a safe method of transportation for all your future brewery and wine tours throughout the Buffalo, Rochester, and Niagara Falls, NY areas. Rely on Giorgio's Chauffeured Transportation to get you and your large group to all the destinations you wish to visit safely and responsibly. When you choose us for shuttle services and party bus rentals for your wine or brewery tour, it allows you to maximize your invite list as everyone will be able to enjoy themselves and you won't have to worry about finding a driver.
We have various packages that offer different prices depending on the number of passengers and types of tours. Please feel free to give us a call if you have any questions about the services we offer and book your tour today!
Local Wineries & Breweries of Western New York
Wine Trails
Seneca Lake Wine Trail ~ Lake Erie Wine Trail ~ Cayuga Wine Trail ~ Niagara Wine Trail
Wineries of Niagara on the Lake
Breweries
Becker Brewing Co. ~Brickyard Brewing Company ~New York Beer Project~Woodcock Bros Brewing Co
Pearl Street Brewery ~ Thin Man ~ Resurgance ~Southern Teir ~Big Ditch.......Plus many More
Brewery Tours
At Giorgio's, we also provide brewery tours from some of the region's top breweries. You and your party can rely on our transportation to tour the breweries in Western New York. While the Buffalo and Niagara Falls, NY area has a long history of wine, the area is now showing a rise in breweries. After touring some places, you may discover an IPA or specific wine you like. These trips make for a great weekend plan with coworkers or close friends and family.
To learn more about our brewery tours or to book a tour with us, we welcome you to contact us today. We look forward to bringing you along on these wonderful tours. We provide our brewery tour transportation to Rochester, West Seneca, Jamestown, Tonawanda, Amherst, Buffalo, Cheektowaga, Hamburg, and Niagara Falls, NY areas.
Benefits of Our Wine Tour Shuttles
Designated Driver: To remain safe while you are enjoying a day of wine tasting, someone will need to be the designated driver. No one wants to be that because everyone wants to enjoy the wine. Our drivers can safely get you to all your destinations and everyone can join in on the fun of the tour.

Accommodate Large Groups: Most vehicles cannot carry more than 5 people in them. This makes it difficult to coordinate a large group outing to enjoy wine trails. Our party bus rentals can accommodate up to 56 people. You can invite everyone without having to figure out how they will all make it!

Affordable: Ubers and other driving services can cost you a few hundred dollars per person to get around to all the wineries that you want to visit. Our packages allow you and all your guests to get around for as little as $30 a person, depending on how many are in your group.

Fun Between Wineries: You can continue the fun that you have at the wineries in your rental. Our drivers can play music for you and you can enjoy the music and company of your friends.
Our Available Tour Packages
8 Hour Packages
Niagara, Lake Erie, Niagara On The Lake Wine Trails / Buffalo-Niagara Breweries
Sedans, SUV's & Vans *
Luxury Sedan $500
6 Passenger SUV $600
14 passenger Shuttle - $695
Limo-Party Buses
16 passenger - $825
22 passenger - $950


Mini Coaches
24 passenger $850
33 passenger - $950
37 passenger -$1150
56 passenger - $1650
Allow Us to Customize your Wine Tours or Brewery Tour
Additional Services may be Added
Finger Lakes Wine Trails add $85
Call us about our rates & custom tours.
Phone: 716-683-7455
Gratuities & FSC Additional
* N Y Sales Tax additional
6 Hour Packages
Niagara, Lake Erie, Niagara On The Lake Wine Trails / Buffalo-Niagara Breweries
Sedans, SUV's & Vans *
Luxury Sedan $375
6 Passenger SUV $450 14Passenger Shuttle -$595
Limo-Party Buses
16 passenger - $725
22 passenger - $850


Mini Coaches
24 passenger - $750
33 passenger - $850
37 passenger - $950
56 passenger - $1450
---
Sign up For Email Notifications of Specials and Packages
---
---


Rochester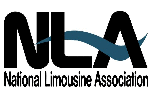 (President/Board Member)