Welcome to Giorgio's Limousine Service
Limousine & Party Bus Rental Service For Buffalo, Niagara Falls, Orchard Park, and Rochester, NY ~ 716-683-7455
Buffalo's Premier Limousine and Transportation company serving Western New York, Buffalo and Niagara Falls. Whether you're looking for a limousine to chauffeur you around during an important event or you're looking for shuttle service to and from the airport, we've got you covered!

You have chosen one of the largest and most diversified services in this region. With our vast fleet of corporate and VIP vehicles your sure to find exactly what you need with Giorgio's Limousine Service. So stop looking, you found the service you want right here! The best of the Limousine Services in Buffalo!
Never worry about being late again when you are traveling. At Giorgio's Limousine Service, we understand how important it is to be punctual when you need to get to the airport to catch a flight. Relying on any taxi service may not get the job done. However, at Giorgio's Limousine Service, we have dedicated airport transportation vehicles that will be ready to pick you up when you need a ride to the airport. Our airport shuttle is reliable and on time. Remember, if you are traveling, make life easier for yourself and call us! We will get you where you need to go!
Corporate Transportation
Giorgio's Limousine Service has the corporate transportation vehicles you need to arrive professionally to any business meetings or business outings. Our luxurious vehicles are business-professional and reliable. Our drivers are all highly trained and professional as well. There will be no need to worry about whether or not you will arrive on time or in a professional manner. We are set to impress our passengers and those waiting for our passenger's arrival. Rely on Giorgio's if you are in the Buffalo-Niagara area and need corporate transportation services!
Limo Rental Service When You Need It!

Giorgio's Limousine Service of Buffalo is not a company that works only on the weekend, We provide service 24 hrs a day, 7 days a week, 356 days a year and have cars operating every hour of the day. So you see, we take our business very seriously. Take a moment and browse through our site and learn a little more about Giorgio's Limousine Service, then you can contact us with all your transportation needs.

Make the right choice ~ Choose the best in Limo Rental Service in Buffalo & Niagara Falls
Charter Bus Rental
When you need to transport a large number of people at once, things can get pretty uncomfortable. If you need to do move a large group of people, don't worry! Giorgio's Limousine Service has your back. We have charter bus rentals that will provide plenty of room for your group. Whether you are traveling as a team, an organization or some sort of club, you will have peace of mind knowing your group will be more comfortable than traveling on a regular bus. This is especially important if you are traveling as a sports team. Players need a chance to be well rested on the ride to the game. Whatever your reason for our charter buses, we are happy to business with you and are confident you will enjoy the ride! Contact us today to discuss your needs.
Sporting Event Limo -
Buffalo, Niagara Falls, Orchard Park, and Rochester, NY
If you are planning on attending a big sporting event, you should consider renting a limo to get there. Getting a sporting event limo will enhance the overall experience from beginning to end for a variety of reasons. First, before even getting picked up, a limo allows you to enjoy a few extra drinks before you head to the game to really get the party started. Once you get in the limo, you and your friends will be able to ride in comfort, even with large groups, in our spacious vehicles. Next, as you get closer to the stadium or arena, you won't have to deal with the stress of heavy traffic and finding and paying for parking. Simply roll up to the front door and enjoy the game. Finally, once the event is over, our drivers will pick you up and whether your team won or lost, you can continue the party back home. When you're going to a Bills or Sabres game for a birthday, anniversary, retirement, bachelor, or any other celebration, contact us to book a sporting event limo in the Buffalo and Niagara Falls, NY area.
Brewery Tours
If you are looking for a fun day going around and exploring all the breweries in the area, let Giorgio's Limousine Service be your driver. Not only will this allow you to have a great time without any worry of driving plans, but you will be able to have all your friends in one vehicle to enjoy the ride together. Choosing us to be your designated driver is the responsible thing to do which ends up paying off for you in the long run. A brewery tour should be about fun and free of worry. So, make the right choice in your planning stages and rely on Giorgio's Limousine Service for transportation on your next brewery tour.
Check out our Facebook page, like us, share us, and leave a review!
We can also be found on Wedding Wire and The Knot where you will see our excellent ratings from various happy customers. Check out our reviews to see how we have helped people all over the Western New York area get to their destinations in proper fashion.
Wine Tours
If you enjoy a day out with friends and family exploring different vineyards, then you will love our wine tours. Contact us today to get our rates and learn about what we offer!
School Shuttles
If your school is hosting an event and you need transportation services, rely on us. With our school shuttle service, you can assure that your students are getting to their destination in a safe and responsible way. We help cut out the risk of drinking and driving as your students will not have to worry about driving at all. Whether you are a high school or a college, we can help. Whether you are taking a ski trip down to Holiday Valley or you need to provide transportation to a sporting event, we have the fleet of vehicles to get the job done. Please give us a call today to discuss your needs.
---
Niagara Falls
Niagara Falls, Grand Island, Niagara Falls Airport, Lewiston, Art Park, Niagara Wine Country and Trails, Niagara on the Lake, Seneca Niagara Casino, Fallsview Casino
Downtown Buffalo
Hyatt Regency, Adams Mark, Buffalo Downtown hotels and motels, Buffalo Convention Center, City Hall, The Waterfront, The Theatre District, Allentown, Canisius College, ECC City Campus, The Bert Flickinger Center, HSBC Arena, Coca Cola Field...
Chautauqua Area
Rochester
Syracuse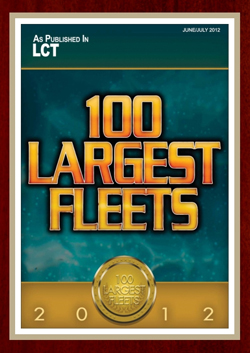 Buffalo Airport to Toronto Pearson Airport (YYZ)
Traveling to or from the Toronto Pearson airport and need to get to the Buffalo airport or another airport? We are an authorized service provider for Toronto airport, Buffalo airport, and Niagara Falls airport.
All of Western New York including Batavia, Rochester, Finger Lakes, Syracuse, Albany and more from the Buffalo Niagara International Airport.
Southern Ontario
Hamilton, Oakville, Burlington, Stoney Creek.
Greater Toronto Area
Sign up For Email Notifications of Specials and Packages
---
---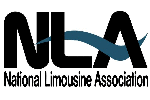 (President/Board Member)